SID BROOMFIELD CHARITY MATCH PROGRAMME DESIGN
In 2019 I was asked by Chris Phillips, Chief Sports reporter at the Southend Echo,  to design a 16 page Matchday programme design for the Sid Broomfield Charity match that took place. The programme was extremely well received and all copies were sold out at the game.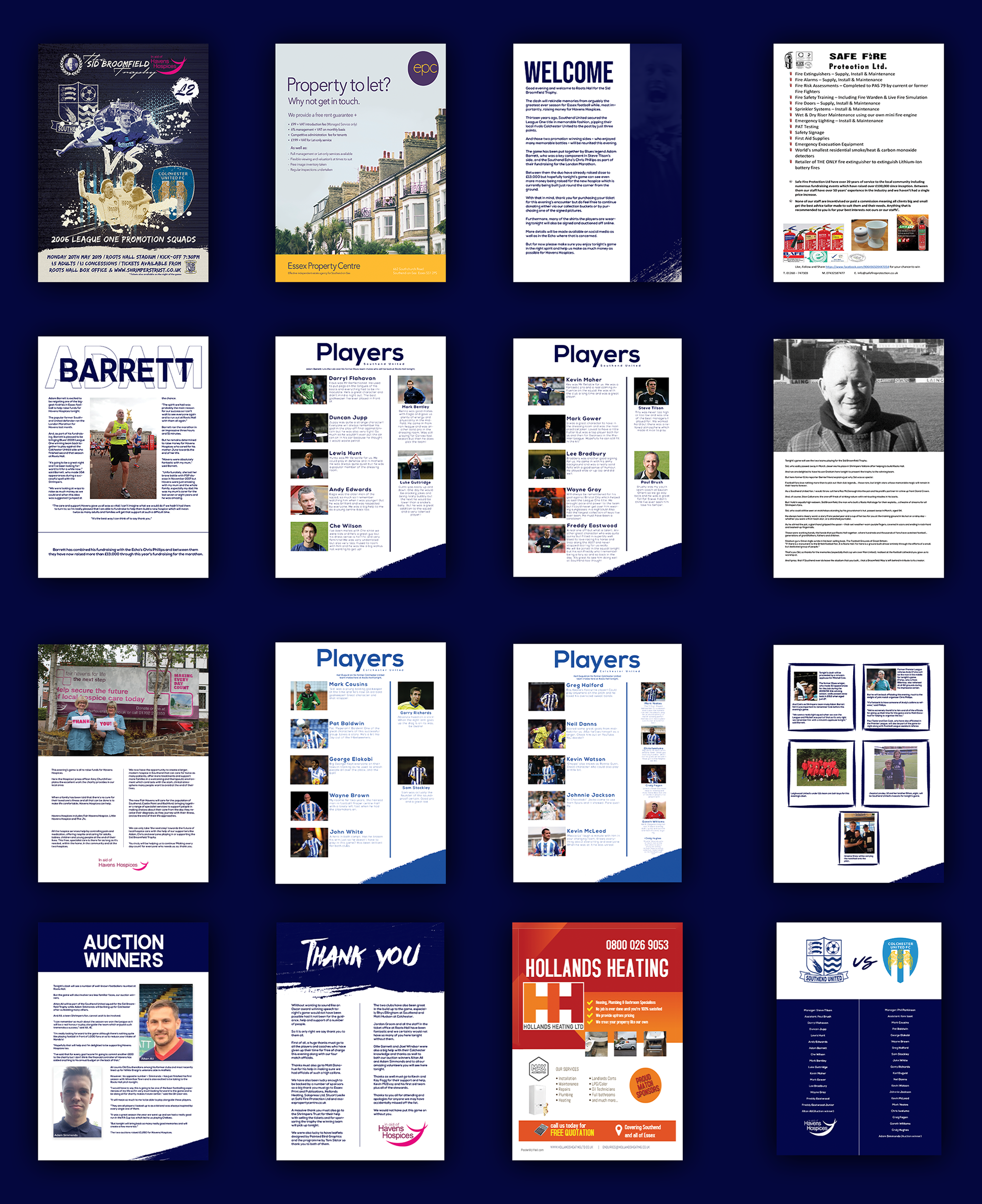 All Pages were created by myself excluding the adverts.